---
DASH, or Dietary Approaches to Stop Hypertension, is a nutritional plan developed to control and significantly reduce the risk of chronic diseases. The U.S. News & World Report hailed the DASH diet as the best overall diet six years in a row. It is promoted by the National Heart, Lung, and Blood Institute of the National Institutes of Health. The DASH diet emphasizes a low fat, low meat, low sugar nutritional plan, where weight loss is only a side effect.
This diet has various plans that provide 1,200, 1,600, 2,000, 2,600, or 3,000 calories per day. It focuses on eating fruits, vegetables, low-fat dairy, whole grains, poultry, fish and nuts. DASH typically avoids food items such as red meat and sugar. Depending on a person's needs, individuals participating in DASH may choose a salt limit of either 1,500 or 2,300 milligrams a day. Salt intake is known to be directly associated with hypertension. DASH also emphasizes eliminating empty carbohydrates and starchy foods, reducing the risk of diabetes.
The nutritional goals of DASH include: total fat, 27 percent (of calories); saturated fat, six percent; protein, 18 percent; carbohydrates 55 percent; cholesterol, up to 150 milligrams; and fiber at 30 grams.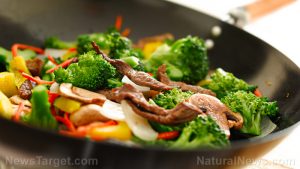 Benefits of the DASH diet
DASH provides the individual with better nutrition and overall well-being. It has a long-term potential, but is not that easy to adjust to. This diet reduces the risks of cancer, stroke, cardiovascular diseases, kidney stones and diabetes. Also notable is its ability to remove excess body weight, even if it was not designed to do so.
DASH may have a plethora of benefits, but it may cause a drop in blood pressure in individuals who do not have hypertension.
Food items typically found in DASH
Fruits – Apples, bananas, mangoes, pears, grapefruits, strawberries
Vegetables – Raw veggie sticks, bean-based spreads like hummus or black bean dip
Low-fat dairy – Greek yogurt, low-fat milk
Whole grains – Brown rice, quinoa, whole grain toast, oats
Meat – Chicken, lean pork, turkey
Seafood – Salmon, shrimp, tuna, crab
Healthy snacks – Raw unsalted nuts, pecans, walnuts, unsweetened iced tea
Avoid eating candies, cookies, chips, salted nuts, pastries, red meats, pre-packaged pasta, rice dishes, pizza, thick soups, salad dressings, cheese, cold cuts, cured meat, breads, rolls, sandwiches and sauces.
Body systems supported by DASH
DASH protects you against diseases in the heart, decreases risk of hypertension, and helps your kidneys reduce stone formation. This diet also helps the body prevent osteoporosis and the development of cancer.
Where to learn more
Summary
DASH is a nutritional plan developed for lowering blood pressure.
DASH is balanced, offering a wide variety of foods.
DASH helps lower the risk of cardiovascular diseases, stroke and cancer.
Sources include: