12/14/2017 / By Rita Winters
---
Coaching, or health coaching, is an approach to help patients build knowledge, skills and confidence that is required to manage chronic conditions and improve overall well-being. Almost 10 percent of individuals do not understand the conditions they have been diagnosed with after leaving a doctor's office, and health coaching aims to change that. Health coaching empowers patients to actively play a role in wellness and self-management of diseases and conditions through daily activities and changes in lifestyle. As of late, many colleges, universities and other institutions have started offering degrees in health and wellness coaching, such as the University of Minnesota Earl E. Bakken Center for Spirituality & Healing, the International Health Coach University, Georgetown University, Vanderbilt University School of Nursing and Duke Integrative Medicine.
This new approach helps patients suffering from illness make behavioral changes towards health management and recovery by facilitating healthy and sustainable behavioral changes. Health coaches, otherwise known as a wellness instructors, are not synonymous to doctors or nutritionists. Working with health coaches helps an individual save money on medical bills, set a healthy example for the youth, enhance daily living while coping with disease (or without it) and identify long-term health goals.
There are many reasons why an individual would consult a health coach. These include people who are considering a diet because they want to lose weight, people who need support following a doctor's diagnosis, people who don't have enough time for themselves and individuals who feel stressed out. Other reasons people may want to consult health coaches may be because of lacking the will necessary to continue with a health goal, an upcoming sports event that requires a kick-up in performance and the need of assistance with lifestyle changes for a whole family.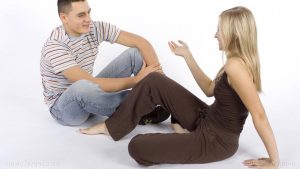 Health benefits of coaching
Health coaching can help an individual understand basic information of a disease or condition, all the while understanding implementations to address it. Undergoing coaching may help a person see the bigger picture of positive health outcomes, or change views on debilitating diseases and reduce the effects of stress caused by it. Health coaching often addresses the lack of leisure activities during medical treatment of illnesses, and instills the reason why health can be affected by behavioral change. This type of approach also helps individuals create customized, healthy action steps towards success in disease prevention and management, and long-term overall well-being.
Body systems supported by coaching
The psychological department is the main target of wellness coaching. By helping an individual create a positive mindset towards addressing conditions, illnesses, or diseases, health coaching provides the lack of mental health support most traditional medications and treatments offer. While doctors prescribe medicine or treatments that target reduction or elimination of disease, health coaching prescribes lifestyle and behavioral changes for an individual to follow through with treating health conditions.
Where to learn more
Summary
Health coaching is a new approach that helps a person make lifestyle and behavioral changes towards a long-term health goal.
Health coaches are credited by many universities and institutions on health and wellness.
Health coaching aims to bridge the emotional and psychological gap between doctors and patients.
Sources include: