---
Biotherapy, or biological therapy, is a treatment that stimulates or restores the immune system's abilities to fight infections and diseases. It typically makes use of artificial biological response modifiers (BRMs), which are substances that are naturally produced by the body. Diseases such as cancer and rheumatoid arthritis are sometimes treated with BRMs. There are different forms of biotherapy: monoclonal antibodies, interferon, interleukin-2 (IL-2), and several types of colony-stimulating factors such as CSF, GM-CSF, and G-CSF. A new type of BRM form that blocks actions of tumor necrosis factors (TNFs) aims to treat conditions such as Crohn's disease and rheumatoid arthritis. Many forms of biotherapy have already been approved by the U.S. Food and Drug Administration (FDA), while others have remained experimental and are only available via participation in clinical trials, or research studies that involve human beings.
This type of therapy is a new mode of treatment for patients suffering from cancer. Biotherapy is a different from chemotherapy, therefore medical professionals who are trained in chemotherapy may not necessarily be prepared for the transition towards biotherapy in the clinic. According to some studies, biotherapy is potentially as effective or even more effective than chemotherapy. Since these biological response modifiers are largely developed in the laboratory, it may cause one or more side effects, just not as many as chemotherapy.
Other terms used instead of biotherapy include biological therapy, immunotherapy, gene therapy, biological response modifier therapy, or targeted biological therapy.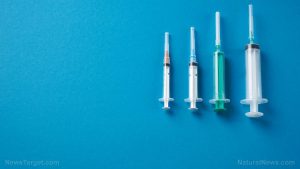 Health benefits of biotherapy
Biotherapy is a relatively new way to treat diseases, with fewer side effects compared to traditional medication or treatments. Biotherapy may be able to cure or control the disease faster than normal medications, and relieve symptoms caused by the disease as well. However, its negative side effects must be addressed as well.
Depending on the method of biotherapy used on the patient, symptoms may vary. Common symptoms in most types of biotherapy methods include chills, fever, muscle aches, weakness, loss of appetite, nausea, vomiting, and diarrhea. Intravenous methods may cause skin redness, sores, rashes, bruising, swelling, and excessive bleeding. Serious phlebitis (vein inflammation) may also occur occasionally.
In treating cancer, some side effects may be similar to chemotherapy, but with less damaging consequences. Other known symptoms during or after biotherapy include fatigue, cough, wheezing, confusion, disorientation, depression, loss of concentration, low blood count, infection, and in rare occasions, fatal allergic reaction.
Body systems supported by biotherapy
Biotherapy boosts the immune system. It helps white blood cells fight diseases it has become unresponsive to. It may relieve the symptoms of different types of cancer. It is often used as cancer treatment, therefore biotherapy may be one of the safest ways to defeat the disease, as compared to chemotherapy or radiation therapy. However, it must be stressed that any type of unnatural treatment may have its share of negative side effects, as mentioned above.
Where to learn more
Summary
Biotherapy is a new type of treatment used on various diseases.
Biotherapy is currently used as cancer treatment, as a replacement for chemotherapy.
Biotherapy, like chemotherapy, may have its share of negative side effects.
Sources include: